New Grocery Coupons to Print
It's free to print these grocery coupons and use them at your local stores
Save $0.50 on (2) M&M'S Messages Chocolate Candy Singles
Save $1.00 on (2) Bob Evans® Dinner Sides
Save $0.75 on (1) 3-Ct OR 6-Ct Pack of Magnum Ice Cream Dairy Barso
Save $2.00 on NEW Klondike Cones
Save $2.00 off. (1) NEUTROGENA® Lip or Eye Makeup Product
Save $2.00 on (1) Dove Body Lotion or Cream
Save $0.75 OFF (1) Frigo® Cheese Heads® Snack Cheese
More......

Short Dated Offers
Try Products: Lip Gloss
Join P&G Good Everyday Rewards to earn gift cards & more.
Branded Surveys get paid for completing surveys
Wayfair.com. Sign up for a promo code for 10% off.

Free Tylenol Products After Rebate
Free Tylenol Products After Rebate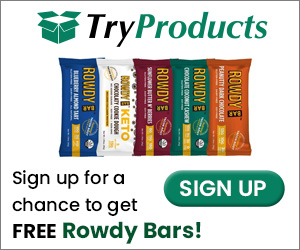 Free After Rebate.
Full size Products Free After Rebate.
More Free After Rebate Stuff.....
Free After Rebate
Cash Back On Local Groceries at 100's of Stores, Free to Join.
Forto Coffee Shots Free After Rebate.
Cash Back On Groceries
$1.00 off Digiorno
$1.00 off Philadelphia Cream Cheese
More....
Mr. Rebates
Amazon Up to 8% Cash Back Rebate
Groupon 6% Cash Back Rebates
Walmart 2% Cash Back Rebates
Thousands of Stores to Earn Rebates
Free With Coupon or Rebate at ebay
Free With Rebate
Restaurant Coupons
Pet Food Coupons
Buy 1 Get 1 free at ebay
Buy One Get One Free Coupons
Buy One Get One Free Toys
Buy One Get One Free Rebates
Print Coupons for Beverages
Beverage coupons to print
Antivirus Coupons for Cell Phones, Computers & Tablets
Antivirus Coupons: Norton Antivirus Coupons For Cell Phones & More!
$1.00 Grocery Free Coupons to Print
Free to Print $1.00 Grocery Coupons
Senior Citizen Stuff
Listing of stuff for seniors, senior citizen stuff.
New Cash Back Offers and Printable Coupons
New Cash Back Offers and Printable Coupons
Free Coupons for Disney, Epcot, Sea World, Bush Gardens
Magic Kingdom, Animal Kingdom, Kennedy Space Center
Orlando Magazine Guide & Maps & Coupons
Guide Booklets of restaurant coupons, 2 for 1 offers, over $3,500 in money saving coupons.
Orlando Theme Parks Brochures - Magic Kingdom, Epcot, MGM, Animal Kingdom,
Universal Studios, Disney, Islands of Adventure, Sea World, Busch Gardens,
Cypress Gardens, Silver Springs, Kennedy Space Center.
Orlando Water Park Brochures - Wet N Wild, Typhoon Lagoon, Blizzard Beach.
Orlando Dinner Show Brochures - Pirates Dinner Adventure,
Medieval Times, Arabian Nights, Slueth's, Capone's.
Refundsweepers.com
Print Grocery Coupons, weekly
Freebies Forum
Printable grocery rebates